MAXIM™ Portable Electric Fence Energizers
Permanent Fence Power From A Batter Or Solar Powered Energizer
"Guaranteed To Go The Distance"*
The Powerful And Convenient MAXIM™ Portable Fence Chargers
For all livestock, controlled grazing, garden protection, and pet control
Economy Portable Fence Charger
More Power For The Money™
Best of all MAXIM™ fence energizers just cost less, a lot less. Tests conducted at the facilities of major agricultural universities in the United States have shown that the cost per mile of overgrown fence that can be operated on each unit is much lower, in fact, 20 to 50 percent lower, depending on energizer brand and charger model.
Backed By Thirty Years Of American Experience & Service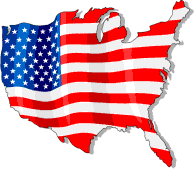 Thirty years of electric fence experience with American conditions and American high powered electric fence styles have produced a base of fencing knowledge and expert advice for the best customer service. MAXIM™ fence energizers are backed by a two or three year warranty that even includes lightning damage. Best of all, they are backed by a company and authorized dealers across the country that have provided prompt dependable service since 1978. Energizers are normally repaired in one business day.
* "Guaranteed To Go The Distance" means a charger will perform as specified herein, if the charger is installed correctly, or the charger will be replaced or it's sale price will be refunded by the seller upon its return.